Welcome to NATURESFACE ART
The Gallery of Australian Artist & Photographer Gerhard Hillmann.
Naturesface Art
Mangrove tree exposed during low tide yesterday at yule point. You know its winter in the tropics when you can walk through the mangroves without the sand flies carrying you away. ... See MoreSee Less
1 week ago
View on Facebook
Handmade ARTCARDS
Blank on inside, minimal text on back, recycled paper envelope, high quality.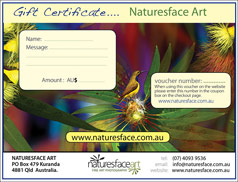 GIFT CERTIFICATES AVAILABLE
Translator