Conference Gifts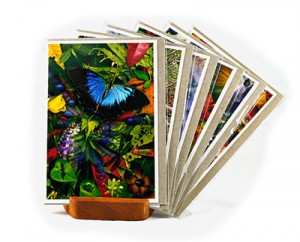 Allow us to  produce  a  "Limited Edition" artwork for you and your business. We offer a unique opportunity to commision a memorable fine art gift exclusive for people attending your event.
Limited Edition artwork, signed, numbered and packaged. Also comes with certificate of authenticity, a brief image description and high quality Handmade Artcards.
Gift 1. Fine Art Print

size: 8x10inch, (20x25cm)
1. Award winning fine art photography.
2. Limited edition exclusive to your event.
3. Archival paper and pigments used.
4. Suitable for travel, packs flat in luggage.
5. Packaging and acid free backing
board included to protect artwork.
6. 2-3cm white boarder around image
to allow for easy framing.
Ordering Process
How to make an order
Please browse the gallery section  to give you some ideas of what we offer and  contact us with details of your event. We can then discuss and customise a gift package according to your individual preferences and budget.
Step by Step
a. Artwork: A unique piece of artwork will be created and the design will  be sent to you via email for your approval.
b. Product sample: An artist proof/ print  will be sent out via registered post.
c. Paper choice: You can choose from one of our three Fine Art Papers we have available for the print edition.
note: Printing on canvas with internal frame is also an option.

d. Artcard: The cards are blank on the inside with a peel-n-seal heavy duty recycled envelope, the front image is a smaller version of the artwork and accompanies the limited edition artwork. The artcard includes the event details and a brief description of the image printed on the back. 
e. Number in Edition: We also need to know the number of people expected to attend the conference / event  so we can close the "Limited Edition" number. Allowing a few extra copies in case of late bookings is recommended.

f. Delivery: Once the Artwork is printed and packaged we will organise delivery to the contact person and  address you specify.
Tropical Breeze…zoom into this image to view detail like you would using google maps
Please contact us to order a special artwork to commemorate your event

note: If you are unsure of exact numbers expected at the conference / meeting due to late bookings, cancellations etc you can use your predictions and estimate. eg: If you have 50 people booked in but are expecting some potential late comers you can request a limited edition of say 60. You will only need to pay for the 50 prints and we will keep the extra 10 in stock if you need them during the conference. If however, you do not need them we reserve the right to sell off the remaining prints. This way you only pay for what you need.