About
NATURESFACE ART is a creative family business specialising in fine art photography. Our growing collection of handmade art-cards and limited edition artworks are unique and collected by many people around the world. All the Images / artworks are made exclusively by the artist and artworks are printed locally using the highest quality materials available which include archival pigments and acid free papers. We are based in Kuranda which is just above and inland from Cairns, North Queensland. You can find us at the Esplanade markets on Saturdays and also the Port Douglas Markets on Sundays where we have a gallery display and sell the artwork. Also, we have recently started experimenting with fabrics and a childrens discovery picture book will be released in the near future.


About the Artist: Gerhard was born in Cairns, Far North Quensland, in 1973. He grew up in the tropical rainforest town of Kuranda and went to school with many of the local aboriginal children who later formed the world famous "Tjapukai Dance Group". Living in the rainforest and endlessly camping on the rivers and beaches taught him to appreciate the natural world and the unlimited creativity it releases. When he was 17 he moved to California where he pursued a skateboarding career, However, after multiple injuries his skateboarding days ended and his creative photography days began. He is inspired by the belief that humanity and nature are one and by merging artwork with science he attempts to stimulate peoples imagination and respect of the natural world. He has won numerous art awards in recognition of this unique fine art photography and in 2002 won the gold prize in the Nagoya International Design Competition, which paid for him to attended a 10 day design workshop in Japan.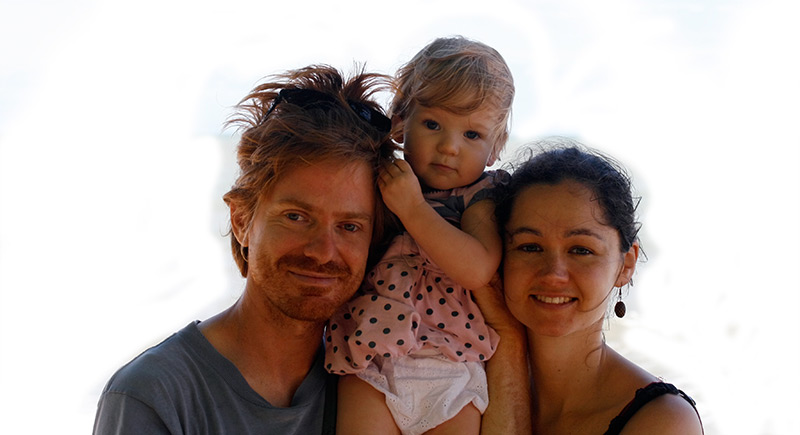 San Francisco: He studied Fine Art Photography at the Academy of Art in San Francisco, California for a few years. In that time he immersed himself in the technical world of traditional photography and the abundant creative lifestyle of San Francisco. While living over in the U.S.A he came into contact with many photographers and artists who inspired and encouraged him. He focussed on learning the grayscale-zone system which was invented by Ansel Adams and black and white photography. This helped give him a solid foundation and understanding of light, exposure, and subtle tonal contrast which he uses to this day. While living in California he practically ate and slept in the photographic darkrooms and often didn't see the sun for months at a time. He describes the alchemy of watching an image appear in a tray of developer as beyond linguistics and has never tired of the experience. It was during his time in SF that one of his photography lecturers introduced him to an early version of Adobe Photoshop which at first he didn't like. However, he gradually replaced chemicals from the traditional photo-darkroom with radiation from the computer screen.
Germany: From America he moved to Germany and lived in a city called Heidelberg for a time, working in the family photography business Popp Verlag. This is where his dad grew up before moving to Australia in the 60's. They had been making calendars and postcards for over fifty years and were very well known. There Gerhard processed card orders and worked in the darkrooms which he swears were haunted. He continued with his studies and spent considerable time in places like Dresden, Berlin, and Amsterdam. He was a restless spirit, eager to travel and experience what Europe had to offer, He travelled extensively throughout Europe meeting many interesting characters along the way and absorbed the abstract architecture and extensive history. After a number of years when people didn't believe he was Australian due to his strange accent he had acquired along the way, he knew it was time to return to Australia.
South Australia: Upon returning to Australia he landed in Adelaide which is where his mum now lives. He finished his fine art photographic studies in Adelaide at the turn of the century and started exhibiting his artwork on a regular basis. Music was and still is a big influence on his imagery and he discovered a welcoming audience at outdoor music festivals around Australia. He produced the promotional material for many events and also presented his images in the form of moving imagery synchronised to music. The imagery was displayed on large abstract screens under the stars or buildings within the cities. During one of the SALA festivals in Adelaide he had one of his moving image projects called urban beleaf shown on the side of a large building on King William street, 3 storeys high for two weeks every night. While living in Adelaide he exhibited at the Cheese Factory Studio Gallery on a regular basis and forged a strong friendship with artist Jerome Lyons.
Melbourne: He moved to Melbourne after a house fire in 2004 and studied graphic art at RMIT for a couple of years. To help pay the bills while he studied he worked as a freelance designer, but quit the design course two weeks before it finished, realising that he didn't want to be a graphic designer. It was during a cold Melbourne winter that he and his partner Natasha took a holiday to Cairns and loved it. They returned to Melbourne packed their things, Natasha closed her acupuncture clinic in Fitzroy and 2007 after being away for 15 years he returned to Far North Queensland with Natasha to live. They are currently living in the rainforest of Kuranda and have a beautiful daughter called Minna Olive.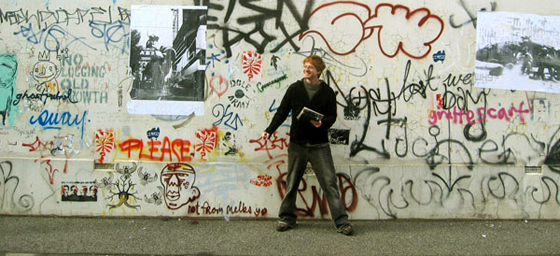 Where it all began: Gerhard Hillmann first started taking photos at the age of 14 in the tropics of North Queensland with a small automatic 35mm film camera and plastic lens. He took snapshots of friends, family, plants, animals-especially fish he caught and everything else. He remembers being fascinated with the photos which didn't turn out as expected. Some were over-exposed, blurry and had strange colour shifts and yet these became some of his favouritephotos. In time, when he was able to recreate photographic mistakes consistently and deliberately they became techniques and his fascination with experimental photography was born. He has now been experimenting with fine art photography for over 20 years and in that time has had the pleasure of witnessing photography evolve as new technology becomes available. His techniques have also evolved as he merges old traditional photo techniques with new mediums.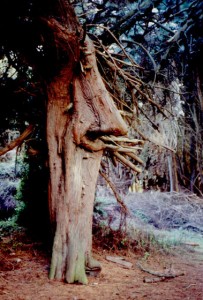 Naturesface:Was originally a pseudonym I used for many years while travelling and exhibiting. It is a name I worked under instead of Gerhard when performing moving image projections at music festivals/events. I chose Naturesface for a creative name because it represents the human-nature connection I am interested in. I am constantly looking for some human element mirrored in the natural world, when a tree or rock has similiar human features like a face it is a reminder that we are made up of the same elements.