Birds Eye View…Acrylic facemount…free postage
Birds Eye View is a bird watchers dream. A visual memory of close encounters of the feathery kind. This is a combination of colourful creatures photographed in a forest scene and blended with layers of forest light and pigment. Many of these birds featured here often go unnoticed unless you are patient and stay still long enough to let them slowly appear.

Fine art photography by Australian artist Gerhard Hillmann.
Free Postage and Delivery within Australia.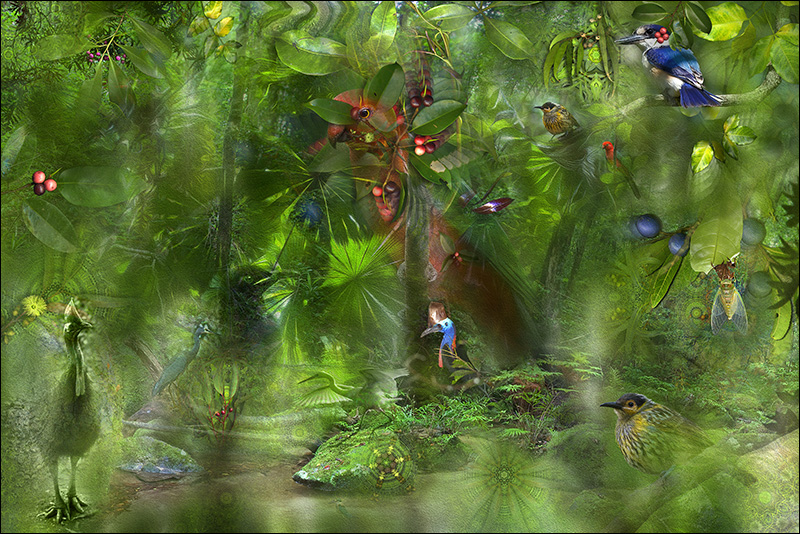 Birds Eye View
Archival giclee print, signed, Acrylic facemount (ready to hang)
medium: Fine art photography (organic photo montage)
printing: Archival pigment ink (Geniune Epson ultrachrome HDR inks)
year: 2017 paper: illford gallery prestige 310gsm paper
framing: Acrylic mounting 3mm or 6mm plexiglass.
Sizes available: small: 13.3 x 20" (34x50cm) medium: 20 x 30" (50x75cm)