INFO


About the Artist: Gerhard was born in Cairns, Far North Queensland, Australia in 1973. He grew up in the tropical rainforest town of Kuranda which is in the tablelands above Cairns, North Queensland. His childhood was spent exploring & discovering plants and animals in the rainforest. Living in the rainforest, endlessly camping on the rivers and diving on the Great Barrier Reef taught him to appreciate the natural world & the unlimited creativity it releases. This curiosity of nature from an early age and the desire to share the experience with others has motivated him to be a nature-based artist.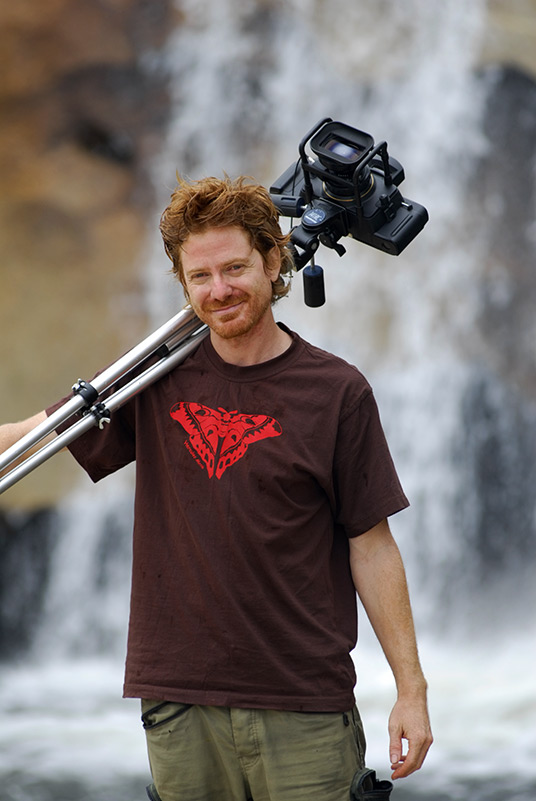 He is inspired by the belief that humanity and nature are one and by merging artwork with science he attempts to stimulate peoples imagination and respect of the natural world. He has won numerous art awards in recognition of this unique fine art photography and in 2002 won the gold prize in the Nagoya International Design Competition in Japan. In 2007 he returned to North Qld with his partner Natasha, after 15 years of travelling & study overseas. They now live in Kuranda, with their two young daughters. On Sundays Gerhard can be found at the Port Douglas markets where he sells his artworks.
HUMAN NATURE
My interpretation of the organic world is embedded deep within the artworks.Because I believe we are all part of the landscape & not separate, many of my images explore this human nature connection. I feel compelled to respond to the environment in a creative way & aim to promote a deeper appreciation of nature, which I hope inspires others to be creative & enjoy the natural wonders.
HISTORY
With a background in illustration & painting I recognised the potential of photography as an Art-Form & in time it became my medium of choice. I spent over a decade immersed in traditional photography & design studies around the world, starting at the Academy of Art in San Francisco. After leaving California I studied in Germany, before returning to Australia where I finished my studies in Adelaide & Melbourne. A fine art degree in photography, many exhibitions & numerous awards has encouraged me to be artist. Although I have been creating photographic artworks now for over 20 years. I feel the creative experience has just begun. There is still a lot to learn, which is what makes fine art photography so exciting for me. Beyond linguistics, an image has the ability to transcend language barriers and is open to individual interpretation.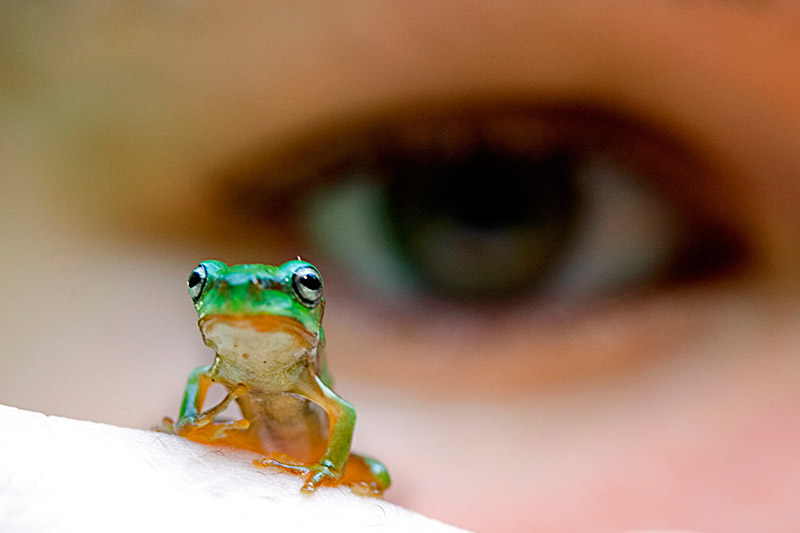 CREATIVE PROCESS
Photography is the main medium I use, but sometimes I combine my drawings & paintings within the artworks. Still life in motion & montage techniques are my favourite styles of creation. Organic photo montage is how I describe this technique which has taken me years to develop & continues to change in a progressive way. Traditional fine art skills (ie: drawing, montage) are merged with macro & other photographic techniques allowing many ideas to be explored . This seamless blending of content, layers & ideas allows memory & imagination to merge in unique ways. Digital processing has replaced the traditional darkroom, But I see this as a positive thing & remember replacing chemicals from the darkrooms with radiation from the computer screen. Photography and technology continue to evolve, however, I still shoot some of my landscapes with a 6×17 panoramic film camera to get the high quality resolution I am after. It also forces me to slow down and think about the composition and exposure more.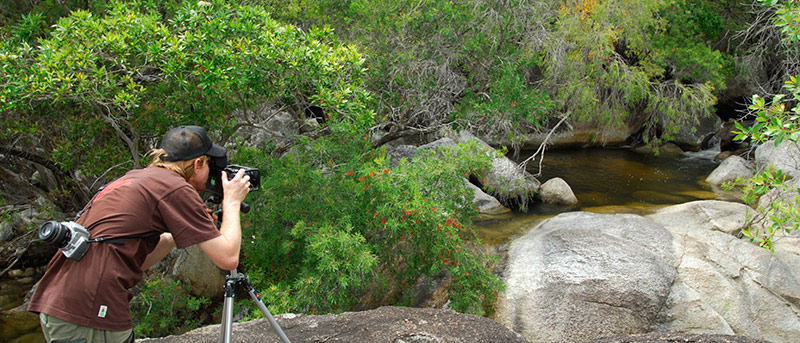 ART OF SEEING
Through patient observation unique details in nature slowly become visible, this art of seeing inspires me to develop works which describe this experience of discovery. I attempt to capture the essence or feeling of a particular subject from the inside out. Depth, colour and a sense of movement are all applied to bring the viewer into the image. By immersing yourself in one of these artworks; subtle, intricate & vibrant details may suddenly appear, making the invisible visible, as the more you look, the more you see…This is basically what I do. A work in progress… regards Gerhard.
What is Fine Art Photography?
Fine art photography refers to images that are created in accordance with the creative vision of the photographer as artist. Fine art photography stands in contrast to photojournalism, which provides visual support for stories. With fine art photography it is not necessary to depict reality as it is but interpret it as an artist. The term fine art photography does not have any one definition and allows the artist total freedom to use their imagination and multiple creative techniques. As photography evolves so to does our idea of fine art photography.
What is Organic Photo-Montage?
Montage is an art form which consists of putting together or assembling various smaller pictures to create a larger work; an artistic composite; To combine or depict into a montage.Photo-montage is the merging of multiple images, textures and other organic matter in a seamless photographic collage.
"Organic Photo Montage" is how I describe my style of creating images. It is a form of fine art photography which has taken me many years to develop and it continues to evolve in an exciting progressive way.Every artwork is unique and many ideas are explored as traditional fine art skills (film) are merged with modern technology (digital) in a fluid, dynamic way.
What art papers do I use?
I primarily use the Hahnemühle Collection of Fine Art Papers. HP Hahnemühle® Watercolour Paper is a high-quality, acid-free paper perfect for professional digital fine art reproduction. The natural white material contains 50% cotton rag content for added strength and durability.
What are Limited Editions?
A limited edition is restricted in the number of copies available in that medium and format, which gives them their value and exclusivity. Because the number of prints released and in circulation are limited they make them highly collectable in the artworld. A limited edition is normally hand signed and numbered by the artist, typically in pencil, in the form (eg): 14/100. The first number is the number of the print itself. The second number is the number of overall prints the artist will print of that image. A small number of "artists' proofs" may also be produced as well, signed and with "AP", "proof" etc.
What are Exclusive Editions?
These artworks are released as very limited editions. (sometimes only one is available for purchase). This makes them very exclusive and a distinguished investment opportunity. Archival museum quality is guaranteed. Each artwork comes with a registered certificate of authenticity & legal document.
What are Open Editions?
An open edition is a series of prints that do not have assigned numbers and are not limited in print run numbers. They are often hand signed by artists but do not have the same collectable value attached.
Pricing and value of Limited editions
There is a positive investment incentive to purchase prints in a limited edition as early as possible. In time when prints in the edition start selling the value and purchase price goes up incrementally. Until 50% of the prints in a limited edition are sold the price stays the same. However, After this the price increases by 10% for each print sold. When 75% of an edition is sold the price goes up 20% each time another print is sold. After 90% of the edition is gone the price goes up 40%. When 95% of the edition is sold the price for a print is increased to over 80% of the previous one. Remember this is an increasing scale of acquisition and allows people to add to their collection of fine art with confidence. Knowing their art purchase will increase in value over time.


Purchase transactions on this website are processed using Paypal Express. This service provides professional buyer protection and confidence.
All prices shown on this website are in Australian Dollars.
Click

here

for universal currency converter.
Alternate method of payment
If you wish to make a purchase but do not want to do an online payment transaction, Please contact us to arrange an alternative method of payment. We accept direct deposits, personal check
and money orders. When choosing another method of payment
we will invoice you via email.

Paypals Protection for Buyers.
Click

here

for more information
on Buyer Protection Guarantee.
PayPal is the safer way to pay online. Paypal keeps your details safe from others and can help you get your money back if something ever goes wrong.

Why PayPal is safe for buyers
PayPal deliver one of the most secure payment platforms in the world. After more than a decade as the leader in online payments, we've learned a thing or two about keeping your information safe.
PayPal uses state of the art encryption
Safeguarding your financial and personal information is one of our most important priorities. That's why we automatically encrypt all sensitive information sent between your computer and our systems, ensuring your information is kept private.
The geeky details
When registering or logging in to our site, we verify that your Internet browser is running Secure Sockets Layer 3.0 (SSL) or higher. Information is protected by SSL with an encryption key length of 168 bits (the highest level commercially available). We store your personal information and ensure it's heavily guarded, both physically and electronically. To further safeguard your debit and credit card numbers and your bank account details, we do not directly connect our firewall-protected servers to the internet.